Paradigm Shifts in Business Management, Economics, Social Innovation and Information Science
About
Speakers
Tracks
Key Dates
Committee
Fee
Submit abstract/paper
Registration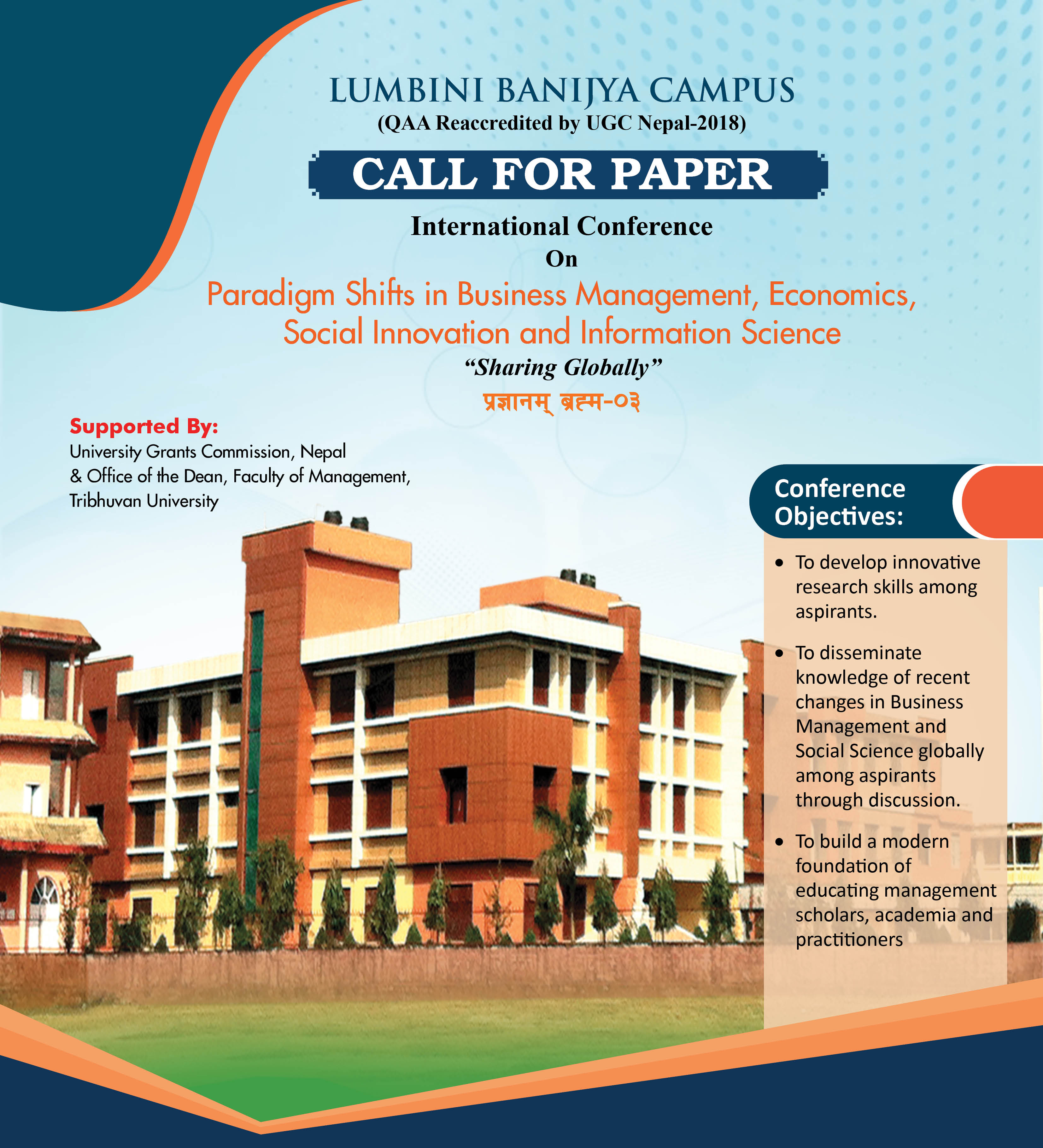 The modern business environment is marked by strong rivalry as well as rapid changes in the commercial sector as a result of globalization. The need of understanding the nature of global trends has never been greater than it is today. Instability, inflationary trends, growing inequities between and within countries, and the stalling of employment caused by pandemics, technological developments, and socio-political churning being experienced in many areas of the world, including Nepal, are making businesses difficult to survive.
Furthermore, rapid growth in consumer demand and awareness, demand for sustainable economic development, fierce competition, easy access to credit, demanding customers, internal and external liberalization, macroeconomic stabilization, banking and finance restructuring, and the growing MSME sector are all forcing many businesses to reconsider their operations.
In tune with this, bringing together academia, practitioners, and industrialists to share knowledge about possibilities and risks, as well as changing trends and charting a path to success, has become a requirement. In this context, the 3rd International Conference of Lumbini Banijya Campus has set an objective to disseminate the innovative thoughts towards Paradigm Shifts in Business Management, Economics, Social Innovation and Information Science.